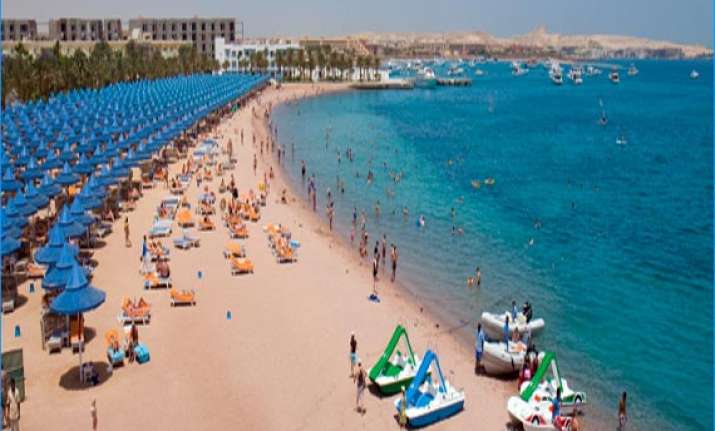 Cairo, June 3 :  Police in Egypt have released a group of tourists who had been earlier detained for allegedly shooting a pornographic movie in the popular Red Sea resort of Hurghada.
A group of 10 naked men and women were noticed Saturday on the Giftun Islands, a popular excursion from Hurghada, by a patrol officer who thought they were shooting a porn scene.
The suspects, who came from Georgia, were taken to a police department.
"These tourists were diving and shooting the beautiful aquatic flora and fauna. The security officer had wrongly assessed the situation due to his inexperience," a spokesperson for Egypt's tourism minister said.
The suspects were released after police found nothing illegal in the recordings.
Georgia's Rustavi 2 TV reported that the detained people were 12 Georgian participants of a Top GOGO reality show, in which women compete for the title of Top Model. The report said a lawsuit against the detention is being prepared.