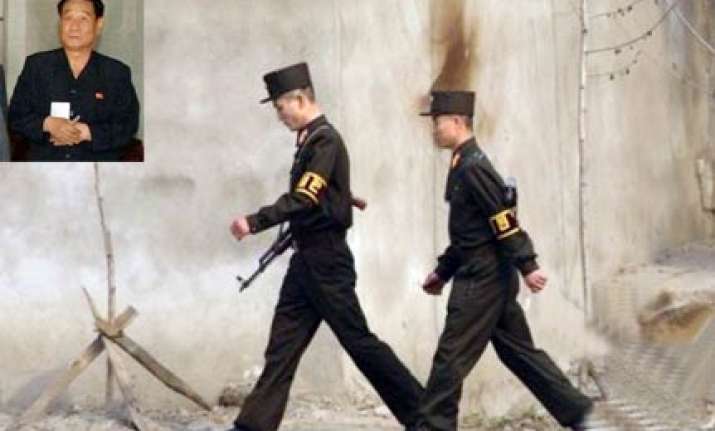 North Korea has executed its top financial official as it struggles to contain chaos triggered by its botched attempt to arrest inflation through a radical currency devaluation, according to reports on Thursday in South Korea, says a New York Times report.
The fate of Pak Nam-gi, the ruling Workers' Party's finance and planning department chief who is said to have spearheaded the currency reform, became a focal point of speculation when he did not appear at any official functions reported in North Korean media for the past two months.  
If the reports about his dismissal or execution are true, they suggest that the ailing North Korean leader, Kim Jong-il, considers the public discontent in the aftermath of the currency reform a serious challenge to his grip on power.  
Pak "was executed at a firing range in Pyongyang on the trumped-up charges of being an anti-revolutionary element as public sentiments worsened over the failure of the currency reform," the South Korean news agency, Yonhap, quoted unnamed "sources on North Korea" as saying.  
In late November, North Korea suddenly told its people that it would introduce new banknotes, ordering them to turn in their old bills for new ones at a rate of 100 to 1. It also put a cap on how much old money they could swap for new currency.  
The shock measure was meant to arrest runaway inflation and crack down on illegal free markets in the socialist state. But it only aggravated the food crisis and reportedly triggered isolated but highly unusual outbursts of protest in the totalitarian state.  
South Korea said it could not confirm the reports about Pak's execution. Kim often keeps personnel reshuffles secret, and party officials who had disappeared from official functions and were reported to be dead in South Korean media often resurfaced years later with new jobs.  
"It's unusual that Pak has not been seen in public for two months, and there is speculation about his fate," said Lee Jong-joo, a spokeswoman at the unification ministry in Seoul. "But we don't have any information about whether he was sacked, arrested or executed by firing squad."  
Until January 9, Pak's name regularly appeared in the list of officials North Korean media reported as accompanying Kim on inspection tours of factories, farms and military units. Names on the list offer guidance on who is in favor in the North Korean hierarchy.