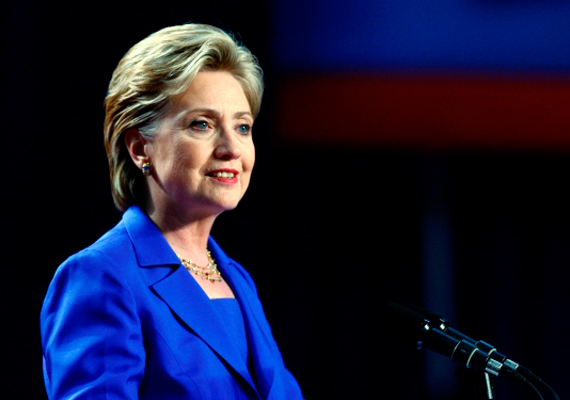 Washington, Mar 8: Observing that China has a seat at virtually every table and a role in virtually every institution of importance in the world, US Secretary of State Hillary Clinton has said that no problem in the world today can be resolved without the United States and China.

"We and others around the world are looking for even greater leadership from China. China and the United States cannot solve all the problems of the world together. But without China and the United States, I doubt that any of our global problems can be solved," Clinton said in a major foreign policy speech.

Delivering the remarks at think-tank the US Institute of Peace to mark the 40th anniversary of the China visit by the then US President Richard Nixon, Clinton said the US wants China to be a full stakeholder, embracing its role as a major global player, to helping strengthen the international system that makes its own and its success possible.

Clinton said its power, wealth, and influence have pushed China rapidly to a new echelon in the international order.

"What China says and does reverberates around the globe, and simply by changing itself, China affects the world around it. At the same time, it is still working on its great economic mission, bringing development to millions more of the Chinese people," she said.

Clinton pointed out that China's response at times has been to seek to have it at both ways, acting like what she called a selective stakeholder.

"In some forums, on some issues, China wants to be treated as a great power; in others, as a developing nation. That's perfectly understandable, because China has attributes of both. Nonetheless, the world is looking for China to play a role that is commensurate with its new standing. And that means it can no longer be a selective stakeholder," she said.

China, she noted, has already shown increased leadership on some regional and global issues, like countering piracy and sustaining the global economic recovery.

It has also contributed substantially to UN peacekeeping missions worldwide, and we applaud these steps, she added.

"But we do believe China will have to go further to fully embrace its new role in the world to give the world confidence that it is going to, not just today or on one set of issues, but for the long run, play a positive role that will enhance security, stability, and prosperity," Clinton said.