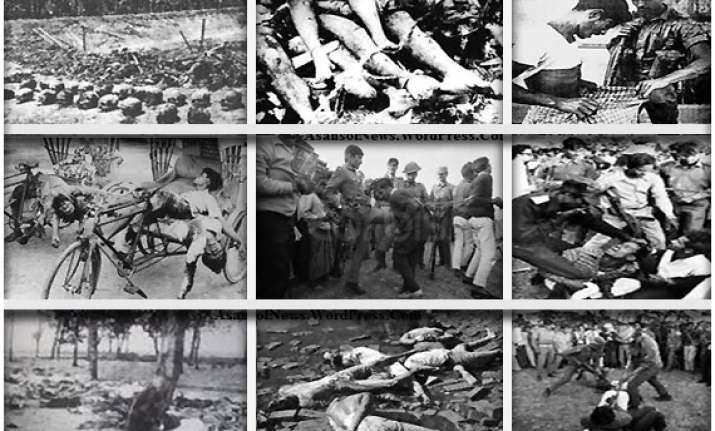 Washington: Ahead of Bangladesh's liberation in 1971, the Pakistani Army systematically committed genocide" of the Hindu community in the then East Pakistan and the Nixon Administration kept a blind eye to it, a new book says.  
While the Indian Government was aware of it, it tried to play it down and instead referred to it as genocide against the Bengali community in Bangladesh so as to avoid an outcry from the leaders of the then Jan Sangh, the predecessor of the today's main opposition Bharatiya Janata Party, says Gary J Bass, author of the book 'The Blood Telegram: Nixon Kissinger and a Forgotten Genocide', which recently hit the book stores.   
"Rather than basing this accusation primarily on the victimisation of Hindus, India tended to focus on the decimation of the Bengalis as a group," Bass, who is a professor of politics and international affairs at Princeton University, says.
"The Indian foreign ministry argued that Pakistan's generals, having lost an election because their country had too many Bengalis, were now slaughtering their way to 'a wholesale reduction in the population of East Bengal' so that it would no longer comprise a majority in Pakistan," said Bass.