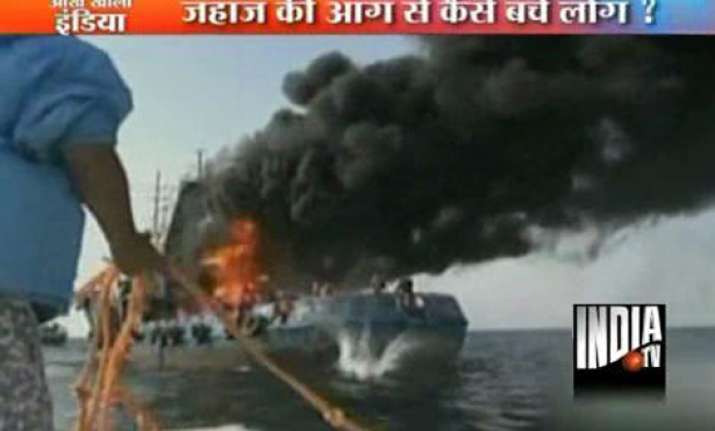 Tehran, Feb 21 ; Nine sailors of an Iranian ship have been rescued from a fire aboard their vessel in the waters of the Persian Gulf.

The sailors, eight Iranians and a foreign national, were rescued by the crew of a ship belonging to a local Iranian television station near Qeshm Island on Monday.

The towboat's engine caught fire while it was en route from Dubai to the southern Iranian port city of Bandar Abbas. It was carrying 8,000 litres of fuel.

The sailors had to dive into the sea and could have drowned if the crew of a ship, which was making a documentary near the area, had not seen the smoke of the fire.

Reports say the blaze extended to other parts of the ship because it did not have adequate means to extinguish the fire.

All nine crew members were able to escape onto the TV documentary makers' small boat.