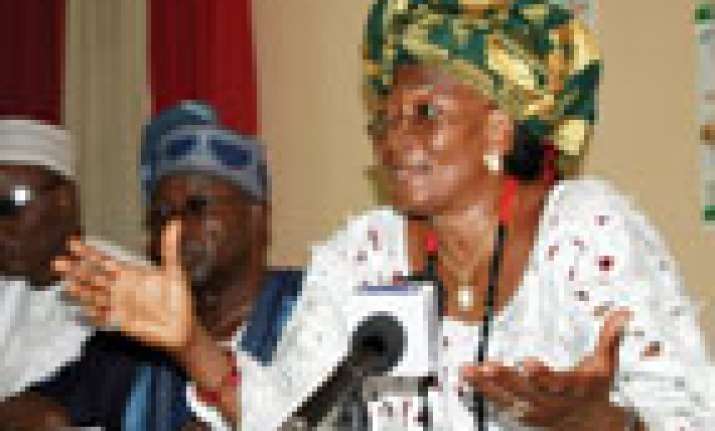 Abuja: Nigeria has all it takes to resist the pressure to embrace same-sex marriage, the Special Adviser to the President on Ethics and Values Sarah Jibril said Thursday.
The adviser made the remarks in southern city of Owerri while inaugurating the Imo state chapter of the Foundation for the Advancement on Ethics and Values, Xinhua reported.
Jibril, who described gay marriage as an abomination, urged Nigerians and Africans to shun pressures from the western world to embrace the practice.
She told her audience that good moral and ethics transcended religious boundary, adding that Nigerians irrespective of their belief must uphold good ethics and values for the nation to develop.
Nigerian President Goodluck Jonathan signed into law a ban on same-sex marriages and shows of same-sex public affection Jan 7.
The bill contains penalties of up to 14 years in prison, and bans gay marriage, same-sex "amorous relationships" and membership of gay rights groups.
The law drew condemnation from some Western countries.
Nigeria, the most populous country in Africa and a major oil producer, is a religious society, with its 170 million people roughly divided in half between Christians and Muslims.