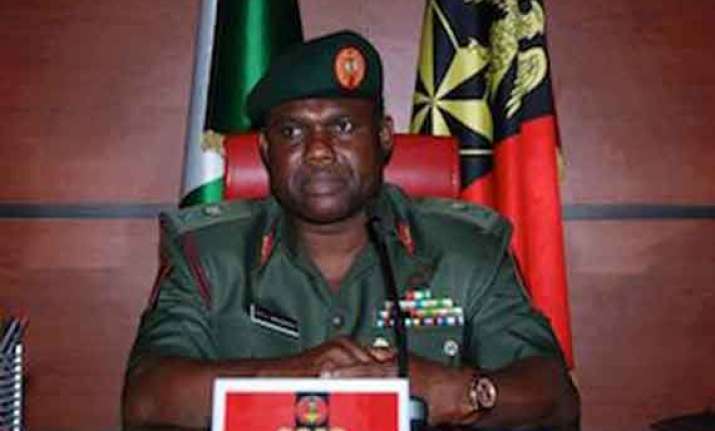 Abuja: Nigerian troops will soon launch a massive military offensive to end insurgency in the northeast region of the West African country, Chief of Army Staff Lt.-Gen. Kenneth Minimah has said .
Minimah disclosed this in the southeast city of Port Harcourt on a two-day visit to army formations and units Sunday, Xinhua reported.
Minimah said under the leadership of President Goodluck Jonathan, the army had witnessed significant improvement in personnel welfare and institutional capacity to confront the nation's security challenges.
Nigeria grapples with security challenges, part of which is the insurgency of Boko Haram, which has killed thousands of people, including women and children, since 2009.
Nigeria is Africa's most populous nation and top oil producer, with a mostly Christian south and a predominately Muslim north.