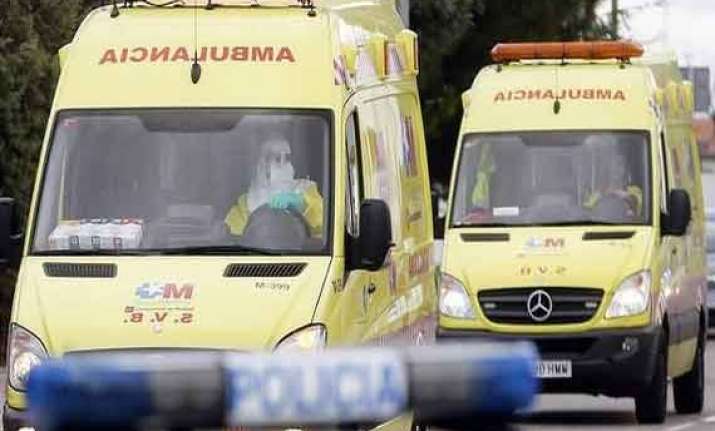 Paris: A nurse suspected of being infected with Ebola virus has been sent to a hospital outside Paris, media reported on Thursday.
The nurse, who was suffering from high fever, was admitted into Begin military hospital in Paris suburbs, Xinhua reported citing the Le Parisien.
The suspected case has been in a constant contact with a volunteer with Medecins sans Frontieres (MSF) who came in contact with the virus in Liberia and was sent home last month, the report said.
On Oct 5, the first French national infected with Ebola recovered after receiving experimental treatment for the virus.
Last Friday, Health Minister Marisol Touraine said she would not comment on suspected Ebola cases until tests were done.
On Wednesday, French President Francois Hollande announced tough procedures at the country's airports to check passengers coming from West Africa where the deadly Ebola epidemic left thousands of people dead.