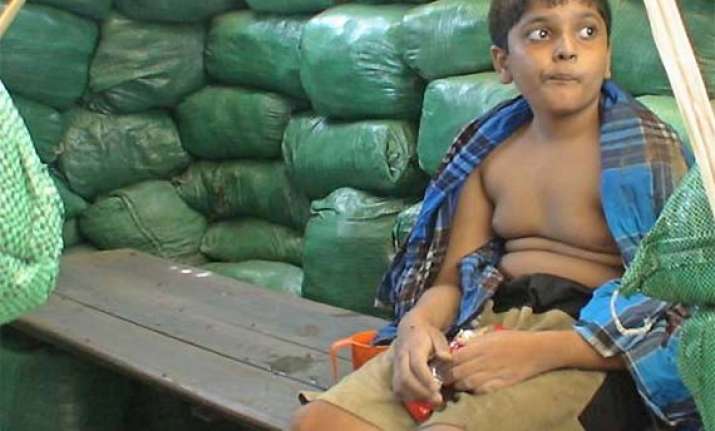 London, Feb 19: Britain's daily newspaper The Independent today published spine-chilling photographs of Prabhakaran's 12-year-old son Balachandran, who was first given a snack and then shot in cold blood by the Sri Lankan army. 
The report said, the  series of photographs taken a few hours apart and on the same camera, show Balachandran Prabhakaran, son of Villupillai Prabhakaran, sitting in a bunker, alive and unharmed, apparently in the custody of Sri Lankan troops.  
Another, a few hours later, shows the boy's body lying on the ground, his chest pierced by bullets.
The new photographs raise fresh questions about the conduct of Sri Lanka's armed forces during the final stages of the operation against LTTE leading to the summary execution of the 12-year-old boy.  
In March, last year, a video was released about the live execution of Prabhakaran's son, but this was immediately rejected by the Sri Lankan government as "doctored".
The photographs, says The Independent,  were taken in May 2009 at the very end of the Sri Lankan government's operation to crush the LTTE, which had launched a bloody, decades-long insurgency against the state that led to the deaths of nearly 70,000 people.
The authorities always said Prabhakaran's son was killed in a cross-fire, as troops moved in to take the LTTE's last stronghold, located on a scrap of coastline near Mullaitivu in the north-east.  
But the images, contained in a new documentary, No Fire Zone, which will be screened at the Geneva Human Rights Film Festival during the UN Human Rights Council meeting in March, suggest the boy was captured alive and killed at a later stage.