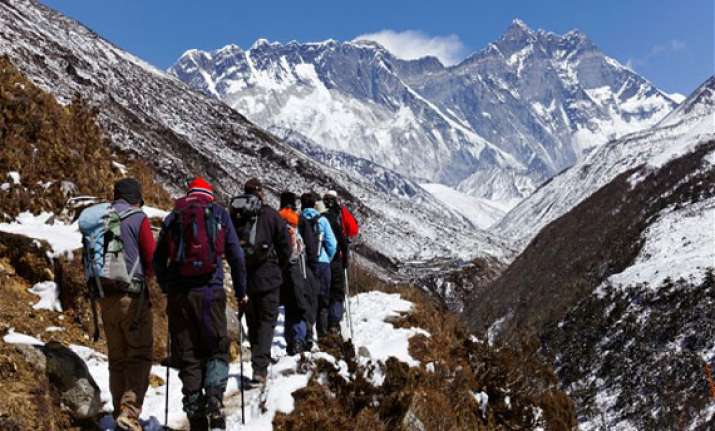 Kathmandu: Nepal will deploy security personnel on Mount Everest in a bid to avert possible squabbles between climbers and guides on the world's highest mountain, a tourism official has said.
A team of around nine security officials, including Nepal Army and police personnel, will be deployed at the Everest base camp from April when the climbing season starts, the official said.
The security personnel will act in coordination with officials from the tourism ministry.
In May last year, a fight broke out between Sherpa guides and British and Italian climbers on the Everest at around 7,500 metres. The brawl raised concerns about the safety and security of climbers.
The security personnel will also be helpful for climbers who suffer from different types of problems and for enforcing mountaineering rules, according to officials.
With the 8,848-metre Everest becoming over crowded, the chances of possible brawls have also risen. Every year, hundreds of climbers scale the mountain which was first conquered by man in 1953.