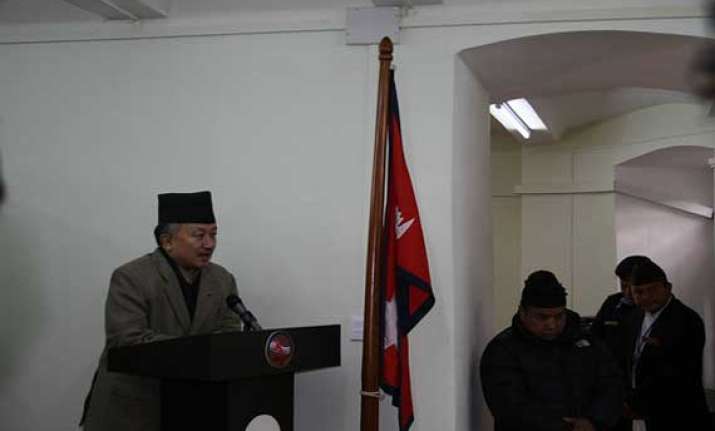 Kathmandu: Nepal's constitution drafting body -- Constituent Assembly (CA) -- elected CPN-UML candidate Subas Chandra Nembang as its chairman Tuesday. He was the sole candidate in the House.
The senior-most lawmaker, Surya Bahadur Thapa, who was chairing the CA, announced Nembang as elected for the top post of the 575-member CA, a body mandated to draw up a new constitution within a year, Xinhua reported.
The new CA chairman, backed by the largest party Nepali Congress, UCPN (Maoist) and other opposition parties in the CA, will also serve as a speaker in the House.
Speaking to reporters after being elected as CA chairman, Nembang said he would move ahead in uniting all the parties in the CA for drafting a new constitution within a year.
It is the second time that Nembang has been elected as CA chairman. In the previous CA, dissolved in May, 2012, Nembang was the CA chairman as well as speaker of the House.
Before the election, UCPN (Maoist) Chairman Pushpa Kamal Dahal said his party did not file candidacy because the constitution drafting was a consensual process among parties.
With the election of CA chairman, Nepal is expected to soon start the constitution drafting process.