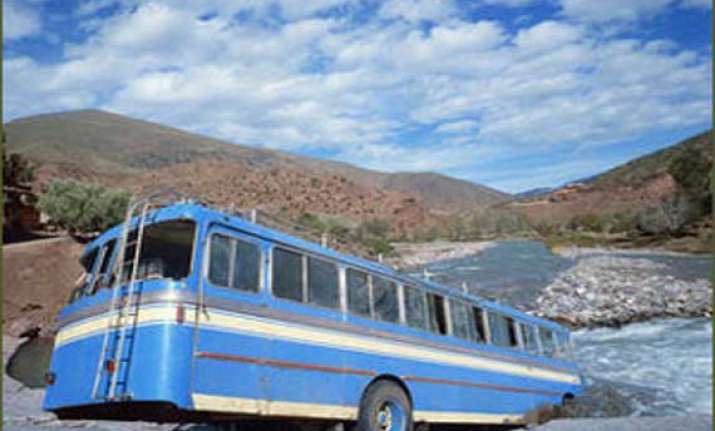 Kathmandu: The death toll in Monday's bus accident in Gothibang in Nepal increased to 20, and seven of them have been identified as Indians, an official said.
Ram Bahadur Kurumbang, chief district officer of Pyuthan district, said the Indians were identified as Suresh Kumar Sahu, 16, Gop Raj Gupta, 70, Saraswoti Sahani, 62, Suresh Sau, 15, Urmila Pandey, 66, Suvadra Yadav, 65, and Pinku Ojha, 24.
At least 17 people were killed Monday when a jampacked bus swerved off the road and plunged into the Madi river in Gothibang.
On Tuesday, two critically injured people died at a hospital in Bhairahawa, a town on the border with India, while another critically injured man breathed his last at a hospital in Pyuthan.
Phanindra Baral of the Pyuthan district hospital said 56 people were receiving treatment in Bhairahawa while one is undergoing treatment in Pyuthan.