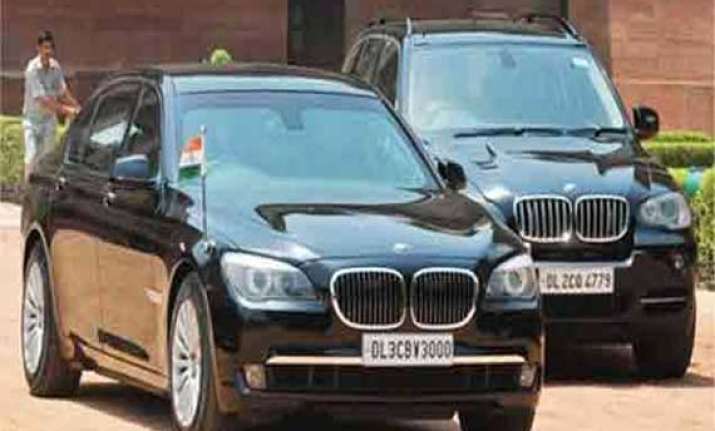 Thimphu: Indian Prime Minister Narendra Modi travelled in Thimphu in his specially designed armored BMW 7 that was flown into Bhutan.
The local media mentioned this, saying it was most secured edition of the vehicle in India, and said he used it also to go to Hejo Sunday evening to formally unveil the Supreme Court complex that was constructed with Indian funding. Modi unveiled the inaugural plaque, which was described as "a gesture that will be forever be engraved in Bhutanese hearts" by Supreme Court's Chief Justice Lyonpo Sonam Tobgy.
The chief justice said the establishment of the Supreme Court "exemplified the faith, trust and expectations" of the royal family, including former king, Jigme Singye Wangchuck, in the judicial system.
"It expresses and defines the values of our democratic constitutional monarchy. With the blessings of their majesties, this mandala of justice embodies reverence for the rule of law, protection of rights, public justice in its highest form, and the dignity of a person," he said.
The Supreme Court is adjacent to the Tashichhodzong, which has been the seat of the government since 1952 and presently houses the throne room and offices of the king. It is the seat of the executive, and parliament.
He said the proximity of the three arms of government "ensures the unity with which we serve the tsa-wa-sum (King, country and people)."