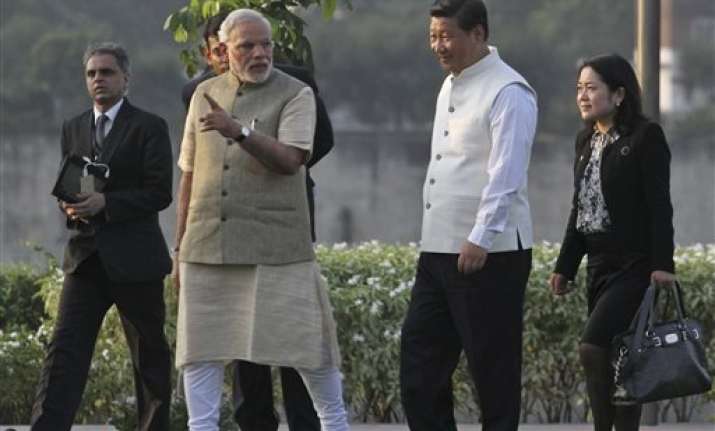 On his first day of his official three-day tour to China, Prime Minister Narendra Modi was offered traditional Chinese fully-vegetarian dishes in dinner.
He was on Friday offered traditional Chinese delicacies like bean curd with mushroom and water chestnut in bean sauce during the banquet.
Here is the menu of the dishes served in the dinner in the honour of PM Modi:
* Sour and spicy soup with fired dough
* Assorted vegetables with pancake and red bean rice
* Beancurd with mushroom
* Water chestnut in bean sauce
* Braised asparagus and bamboo fungus with lotus root
* Noodle dumpling and pancake
* Fruits and sorbet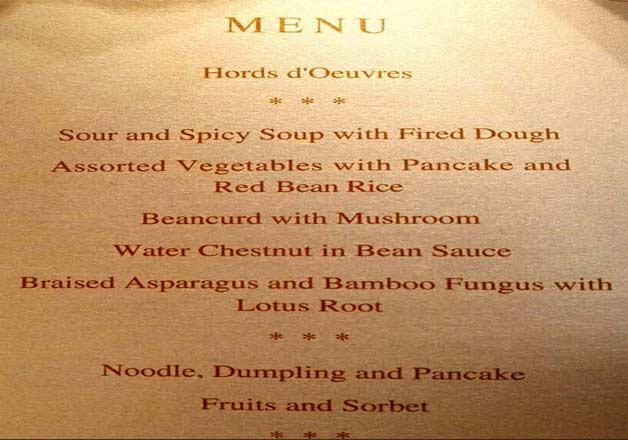 A colourful cultural event followed the lavish dinner in the ancient city of Xi'an, the home town of president Jinping.
This was a departure from protocol and is being seen as a reciprocal gesture by the Chinese leader who was hosted by Modi in Ahmedabad when he visited India.