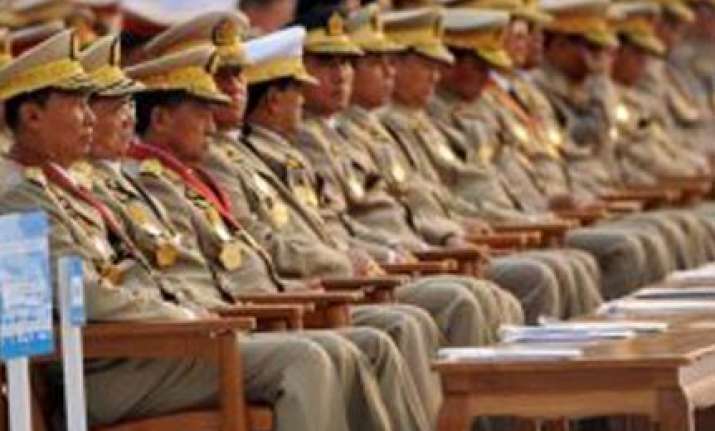 YANGON :  An official close to Myanmar's junta says the government has carried out a major military reshuffle, retiring more than a dozen senior military leaders ahead of upcoming national elections.
The leaders are widely believed to be retiring from their military posts so they can run in the Nov. 7 polls, the first in two decades.
The reshuffle is the second since April, when 27 senior officials including Prime Minister Gen. Thein Sein retired from the military.
Friday's reshuffle included the junta's third- and fourth-ranking generals, Thura Shwe Mann and Tin Aung Myint Oo.
he official declined to be identified because the reshuffle has not been officially announced. AP