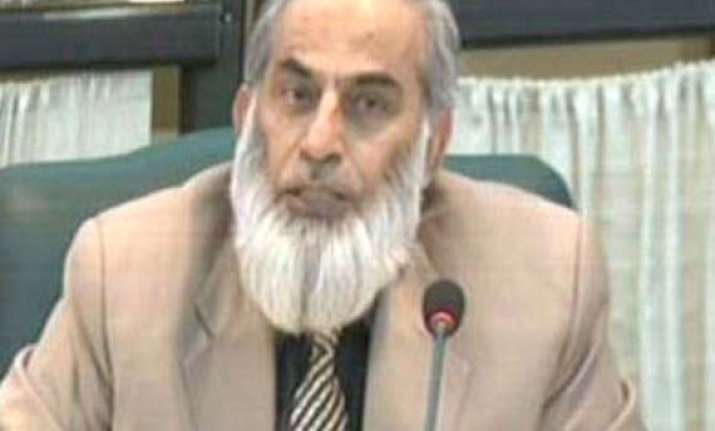 New Delhi: A stunning revelation has been made by the Pakistan's retired Additional Secretary Election Commission Mohammad Afzal Khan (MAK) on General Election held in Pakistan on 11th May 2013.  
Mohammad Afzal Khan (MAK) disclosed that the elections held in Pakistan in 2013 were 90 percent fixed to make sure that Nawaz Sharif wins.
Retired Supreme Court Chief Justice (CJ) of Pakistan Mohammad Iftikhar Chaudhry played a key role in marring, ruining and souring the election. Najam Sethi also remained instrumental in forging the election, claimed Khan.
Afzal Khan said that it was well-planned to counterfeit the election and was designed by top ranking officials in Judiciary and in Election commission Pakistan (ECP).
The elections in 2013 were controversial because the Chief Election Commissioner immediately conceded failure of free and fair polls in Karachi - Pakistan's largest city of 2.2 million, the elections were initially deemed to be free and fair.
Though the secretary of the Election commission said that "historic rigging" was seen in these elections which had been unprecedented.
Verifying the ballots again will damage the credibility of elections and question the common mans faith to trust the nominated representative contesting in a democratic set up. But the common people is hurt badly as their trust is broken, sais MAK.
He also said, a biometric system would reduce the rigging.