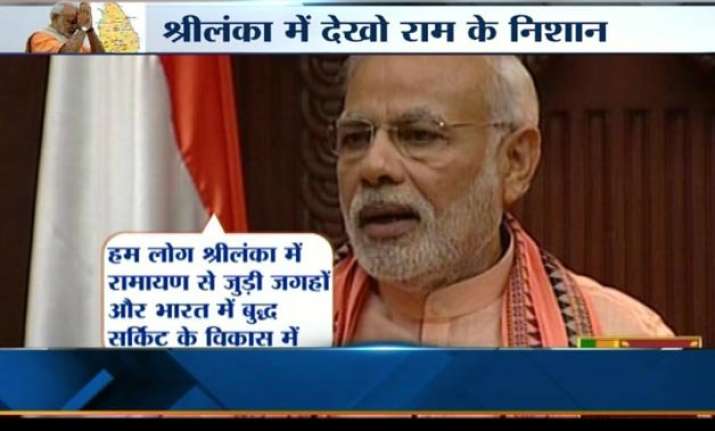 Colombo: Prime Minister Narendra Modi in his visit to Sri Lanka has discussed with Sri Lankan representatives of establishing a  Ramayana Trail or in other words  to develop the mythological landmarks associated with the Ramayana as tourist sports in the country.
During the discussion PM Modi said that the Indian government will be helping to make the Ramayana Trail. Those areas will be developed under the Ramayana landmarks.
The Indian government  has decided to send  a team to Sri Lanka which visit  all the  places  mentioned in the Ramayana. It has also been decided that these places will have modern facilities for the tourist.
PM  Modi also assured that India will cooperate in the development of Buddha circuit in India.