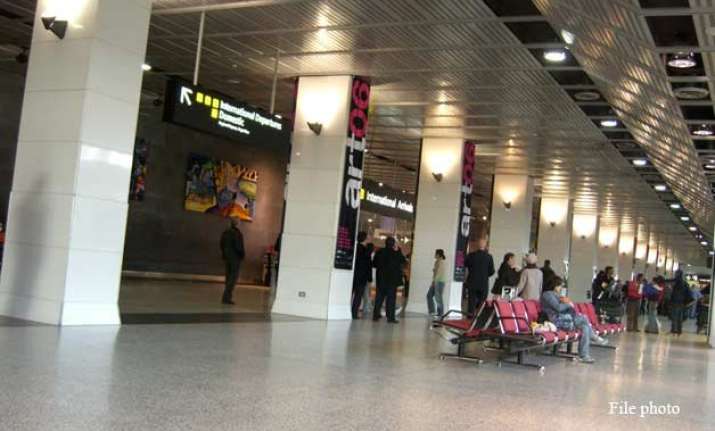 Melbourne: A terminal at an airport in this Australian city that was evacuated last night after a security scare was today declared safe.
A 'security alert' at Tullamarine Airport forced the evacuation of Tigerair's terminal 4 last night and disrupted some flights but no details were given.
A Victoria Police spokesperson confirmed that police concluded the safety check at the airport and declared the area safe after 5 am (local time) today.
However, she did not comment on what sparked yesterday's scare following which Tigerair flights were disrupted.
Parts of the terminal were also evacuated about 9 pm and operations of the Singapore-based budget carrier Tigerair were shut down.
A Tigerair spokesperson said the security scare was sparked by information the airline received yesterday which was then passed on to police.
It was learnt the threat related to a plane on the runway and the surrounding area.
"Tigerair also apologises to affected passengers for the inconvenience and is doing everything possible to get them to their destinations as quickly as possible," Tigerair Australia CEO Rob Sharp said.