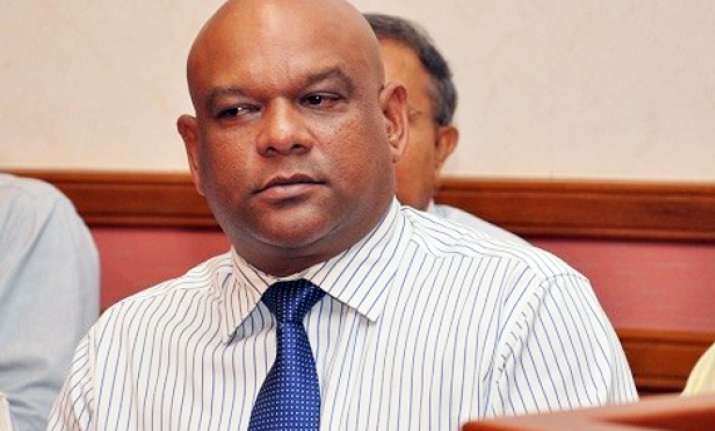 Male, Feb 13: Picturesque Maldives is turning into another Pakistan where the military plays a dominant role, country's former National Security Advisor during ousted president Mohamed Nasheed's regime claimed today.

"Pakistan is a country among the SAARC nations which always had military backing the government. This was the first time in the history of Maldives that such a thing has happened," Ameen Faisal, who was also Maldivian High Commissioner Designate to India, told PTI here.

"On December 23, when all the protests started, we had the fundamental Islamists movements involved in that. And we do have extremists elements in Maldives," Faisal said.

The former NSA stressed that on December 23, some of the people who came on the streets were "members of the extremists elements in Maldives. And that is a concern we have".

Sitting right next to a replica of the Dhruv helicopter in his house, Faisal, who has also been the Defence Minister of the country, added, "It is a very bad and unfortunate precedent to happen here like Pakistan because no leader there could stay in power without the blessings of the military".

He said Maldives was becoming another Pakistan buttressing his point that a coup took place in Maldives last week.

Asked it it all means that terror organisations can set a base in this archipelago like in Pakistan, he said, "Presently we do not have such kind of cell or modules in Maldives."

"It is known, you can't deny the fact that we have had Maldivians going to Afghanistan, going to jihad. It is a known fact." He however added that the military would not allow such bases to come up.

But he claimed that extremists and hardliners were gaining ground in this country and they played an active role in ousting President Nasheed.