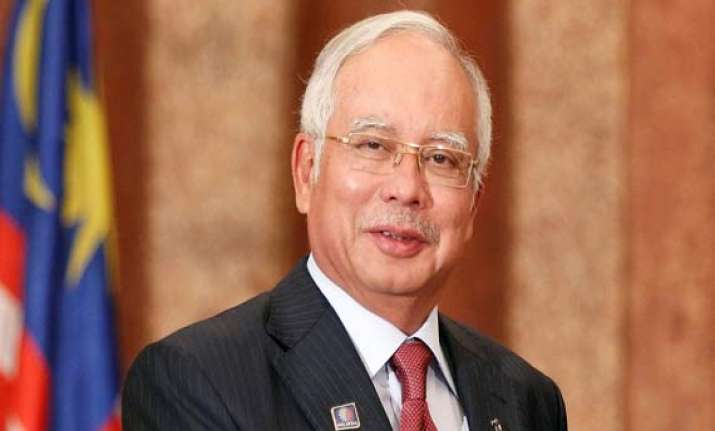 Kuala Lumpur: Malaysian Prime Minister Najib Razak said on Tuesday that he reached an agreement on three important points with Donetsk insurgent leader Alexander Borodai, commander of the region where MH17 plane crash occurred.
Najib said they agreed that the remains of 282 people, currently in Torez, would be moved by train to Kharkiv and handed over to representatives from the Netherlands.
The remains will then be flown to Amsterdam on board a Dutch C130 Hercules, together with the Malaysian team," he said.
The remains of Malaysian citizens would then be flown home to Malaysia following necessary forensic work.
Najib said they also agreed at about 9.00 p.m. Tuesday Ukraine time, that the two black boxes would be handed over to a Malaysian team in Donetsk, which would take custody of them.
He said still another point they agreed on was that independent international investigators would be guaranteed safe access to the crash site to begin a full investigation of the incident.
Najib said that although an agreement had been reached, there remained a number of steps required before it was completed.