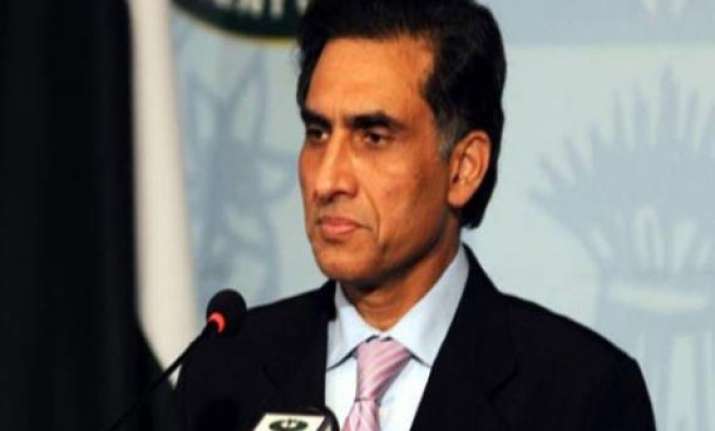 Islamabad:  Pitching for continuation of talks with India, Pakistan today said all channels of communication should be kept open as suspending dialogue serves the purpose of only those who do not wish to see peace between the two countries.
Pakistan also said the Prime Ministers of both countries could meet on the sidelines of the UN General Assembly next month to discuss issues and bridge the trust deficit.
"Suspending dialogue or slowing down dialogue does not serve the two governments or the people. It serves the objectives of those elements who do not wish to see peace," Foreign Office spokesman Aizaz Chaudhry said.
Pakistan is clear that continuation of dialogue and talks is the way to go, he told a weekly press briefing that was dominated by violations of the ceasefire on the Line of Control and India-Pakistan talks.
Chaudhry said there is a "need to build confidence so that there are no misunderstandings".
Prime Minister Nawaz Sharif's offer to use next month's possible meeting to hold talks with his Indian counterpart Manmohan Singh was precisely for these points, he said.  "The steps that are required to reduce tensions, to build confidence, to improve relations - I think that would help in bridging the trust deficit," Chaudhry said.
On the ceasefire violations on the LoC, he said there are channels available for investigation.
"From our side we have offered to the Indian side that if these channels are used optimally, it would serve the intent of observing ceasefire and the Prime Minister has even offered that if the Indian side feels that these channels are not sufficiently robust, then we are ready to discuss modalities to further strengthen them," Chaudhry said.