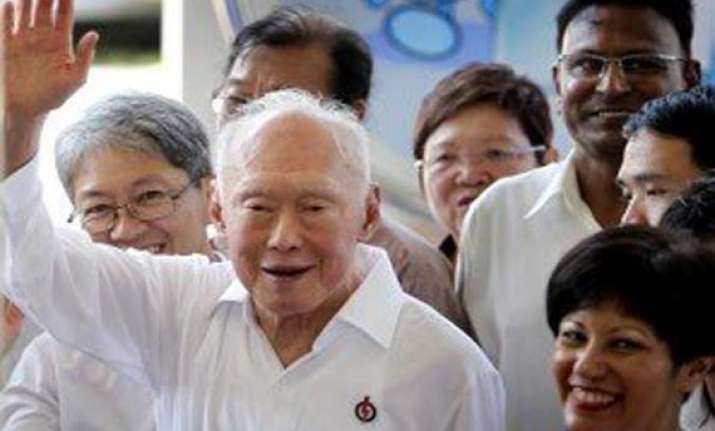 Singapore, Feb 17: Lee Kuan Yew, Singapore's first Prime Minister, has been discharged from a hospital following a brain-related blockage, but he remains under doctors' observation.
The 89-year-old Mr. Lee was hospitalised on Friday after experiencing a transient ischemic attack, which occurs when blood flow to the brain stops for a period of time. The condition is associated with irregular heartbeats.
A statement from the Prime Minister's Office says he was discharged on Sunday and was resting at home. He'll receive anti-coagulation treatments to discourage the formation of blood clots.
A founding member of the ruling People's Action Party, which transformed the country from a slow port city to a bustling metropolis, Mr. Lee became Prime Minister in 1959 and held power for 31 years. His son Lee Hsien Loong is the current Prime Minister.