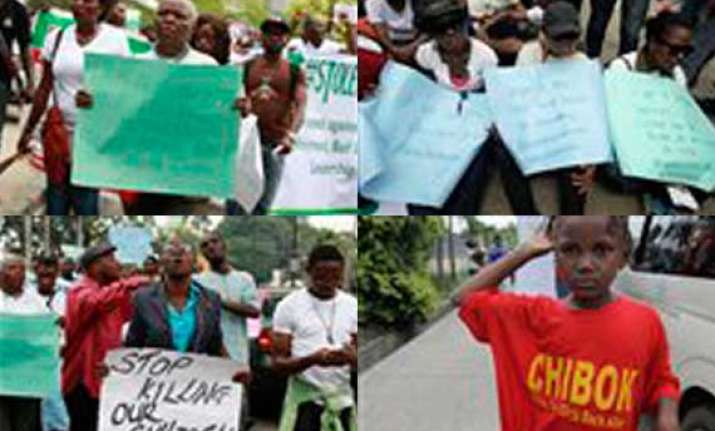 Abuja: Nigerian Islamist extremist leader on Monday published a video in which the group threatened to sell off the 300 school girls it had kidnapped from North East three weeks ago.
Nigeria's Islamic extremist leader is threatening to sell nearly 300 teenage schoolgirls abducted from a school in the remote northeast, in a new videotape received on Monday.
Abubakar Shekau also claimed responsibility for the 15 April mass abduction, warning that his group plans to attack more schools and abduct more girls.
He said girls as young as nine years old would be sold for marriage, stating that "God has commanded me to sell".
Shekau also said that believers must be separated from unbelievers and called on "brethren" to behead those who don't believe.