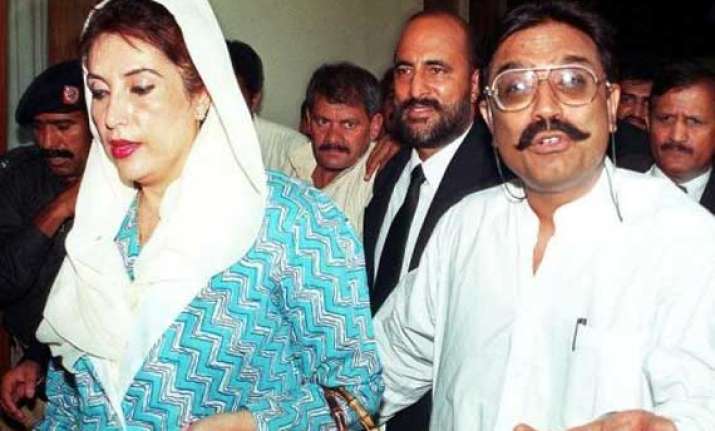 Islamabad: Former President of Pakistan  Asif Ali Zardari has filed a plea for the return of his late wife, Benazir Bhutto's jewellery.
The jewellery was seized by Swiss authorities in 1997 during the investigation of the couple as they were then charged for corruption and money laundering.
The jewellery includes a necklace worth $3,23,000 and other precious ornaments.
Pakistan's attorney designated in Switzerland has sought guidance from Islamabad to reply to the Swiss attorney who has sought a response within ten days.