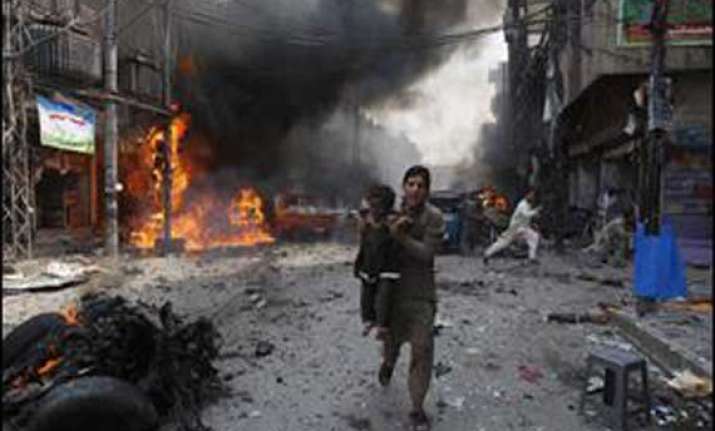 Peshawar: At least nine persons were killed and 32 others injured when a suicide bomber targeted a hotel in a Shia-dominated area of this northwestern Pakistani city today.
The blast occurred in the historic Qissa Khwani Bazar in Peshawar, the capital of the restive Khyber-Pakhtunkhwa province.
The injured included women and children.  Most of the victims were Shias from Kurram tribal region, which has for long been affected by sectarian violence.
The bomber struck as they were having dinner at the hotel in the congested Koocha Risaldar neighbourhood.  
The area is a hub of the minority Shia community in Peshawar and has many Imambargahs and Imambaras.
An imambargah or Shia prayer hall is located near the site of the blast.  
The explosion destroyed the hotel and blew out the windows of many nearby buildings.