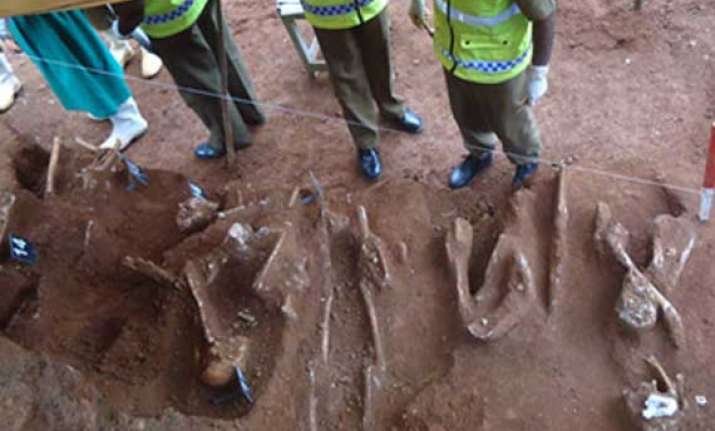 Colombo: A Sri Lankan family has found the remains of at least nine bodies buried in the garden of their home in the former stronghold of the vanquished LTTE in the north, police said today.
Senior Superintendent of Police Ajith Rohana said the remains had been found in the garden of the house at Puthukudyiruppu in Mullaithivu district which served as the LTTE's military capital.
"Skulls of at least nine people were found on Thursday in evening during the clearing work of the garden. The parts have been taken away by the Judicial Medical Officer of the Jaffna hospital for further investigations," Rohana said.  
Reacting to the discovery, the military said the remains could be secret burials by the LTTE.  
"It is a well known fact that the LTTE did all they could to hide deaths in order to prevent people uprising and maintain their cadre's morale high. The skeletal remains found recently near a former LTTE held area could very well be such dead buried secretly," military spokesman Brigadier Ruwan Wanigasooriya said.
He said by the early 2009 the LTTE had one of their defences in this area. They were desperately trying to stop the advancing government troops and killed those who defied their orders.