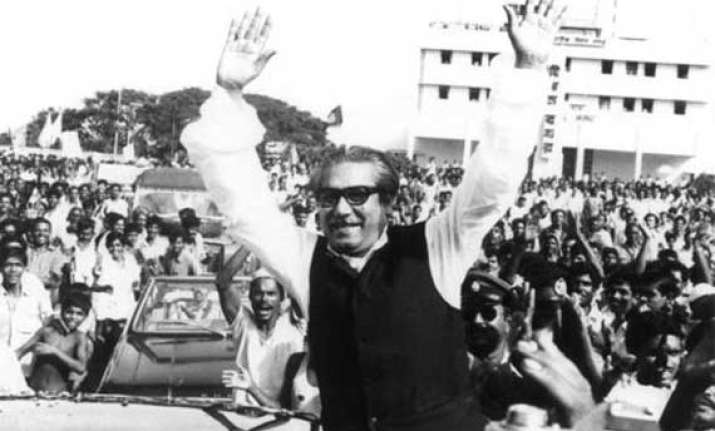 New Delhi: Sheikh Mujibur Rehman, the hero of Bangladesh war of independence in 1971, was a believer in non-violence and democracy.
He led the people of his nation in a grim struggle for independence from Pakistan, which culminated in the birth of Bangladesh on December 16, 1971.
"Joy Bangla" was the slogan of freedom fighters, and soon after Bangladesh freed itself from the yoke of Pakistani represession, it adopted Rabindranath Tagore's song "Aamar Sonar Bangla, Ami Tomay Bhalobashi" as its national anthem.