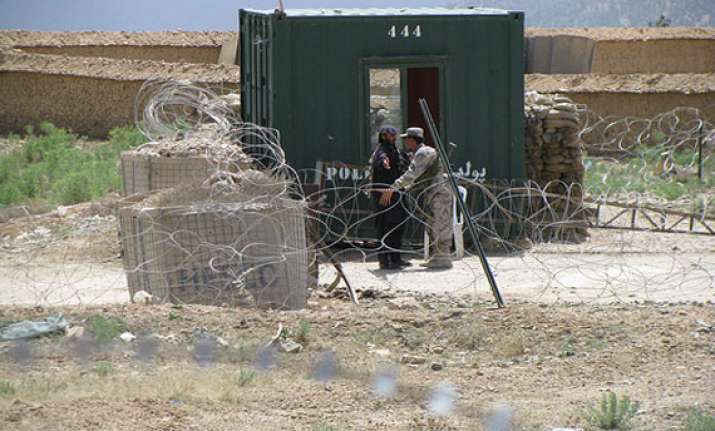 Islamabad: Pakistan and Afghanistan have agreed to activate a Joint Commission on Border Management to check illegal cross-border movement, authorities said.
The joint commission would be headed by an Afghan senior deputy minister and the interior secretary from the Pakistan side, Xinhua quoted from statement by the Foreign Ministry Monday.
Pakistan and Afghanistan share over 2,000 km porous border and both routinely blame each other on failing to check illegal border crossing activities.
The two sides also agreed to work closely with each other to improve visa regime for genuine travellers from both the countries.
Both sides agreed on the border management during high-level talks in Kabul Feb 9, the statement said. Secretary Interior Shahid Khan held talks with General Ayoub Salangi, Afghan senior deputy interior minister in the meeting.
During the meeting, issues pertaining to border management, visa regime, and transfer of prisoners were discussed.
Official and diplomatic sources said that both sides also discussed security for the April presidential and provincial council elections in Afghanistan.
Pakistani Prime Minister Nawaz Sharif assured Afghan President Hamid Karzai that Pakistan would help in peaceful elections when they met in Kabul in November.