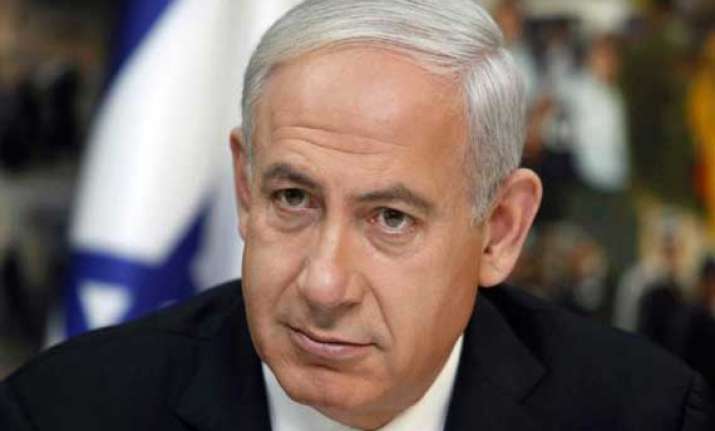 Jerusalem: Prime Minister Benjamin Netanyahu today threatened the Palestinians with unilateral steps over their renewed statehood bid and asserted that Israel will not seek a peace deal "at any price".
The hawkish premier warned Israel would retaliate if the Palestinians proceed with applications to become a party to 15 key UN treaties and protocols.
"These will only make a peace agreement more distant," he said of the applications the Palestinians made on Tuesday to the UN.
"Unilateral steps on [the Palestinians'] part will be met with unilateral steps on our part. We are ready to continue the talks but not at any price," Netanyahu told his cabinet.  He spoke as the nine-month negotiating process due to expire on April 29 appeared to be on the verge of collapse with US Secretary of State John Kerry trying to salvage teetering peace talks.
Kerry, the driving force behind the US-brokered peace talks, has appealed Palestinian president Mahmud Abbas to withdraw the treaty applications.