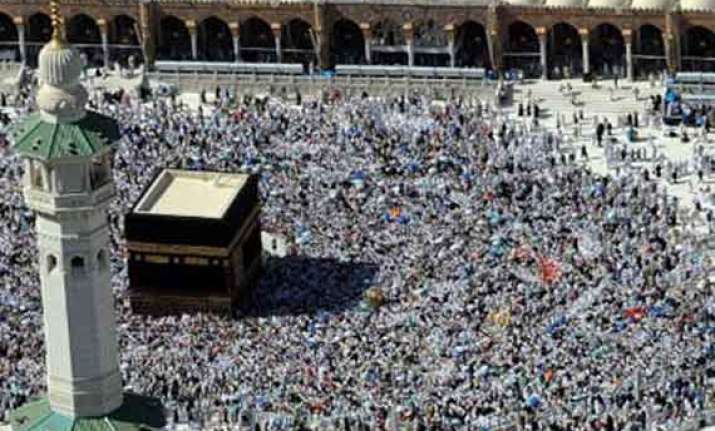 Jeddah: India's Haj quota in 2014 has been fixed at 136,000, the same as last year when Saudi Arabia slashed it by 20 per cent for all foreign pilgrims citing expansion work at holy sites.
A total of 136,000 Indian pilgrims will perform Haj this year, Saudi Haj Minister Bandar Hajjar told an Indian delegation yesterday.
Under the India-Saudi Arabia bilateral agreement on Haj in 2013, the quota for India was fixed at 1,70,025 seats - comprising 125,025 seats for the Haj Committee of India and 45,000 for pilgrims going through private tour operators.  
But later in the year, Saudi authorities announced a 50 per cent cut in the Haj quota on local Saudi applicants and 20 per cent on foreign Haj pilgrims, due to which India's quota went down from 1,70,025 seats to 1,36,020 seats.  
The quota for 2014 was fixed after the Indian Haj delegation led by Minister of State for External Affairs E Ahamed met Hajjar, a Haj Ministry spokesperson told Arab News. 
Hajjar reiterated that the reduction was necessary to facilitate the easy movement of pilgrims inside the Grand Mosque.