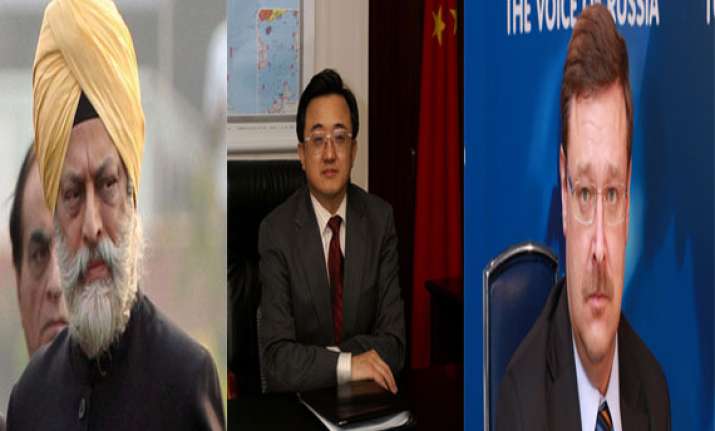 Beijing: India, China and Russia today agreed Afghanistan's stability and security are important to the region against the backdrop of US plan to remove its troops from the war-torn country, raising fears of the reemergence of Taliban and other al-Qaeda linked elements.  
The trilateral meeting of the three major emerging powers in the region followed the first India-China dialogue on Afghanistan held here last year to discuss mutual concerns and ideas to address problems emanating from US troop withdrawal.  
"The three sides exchanged views on the situation in Afghanistan and agreed that security in Afghanistan is important to the country and the region," officials said here about the talks.
"They reiterated support for a strong, united, stable, peaceful and prosperous Afghanistan. They also agreed to meet again," they said.