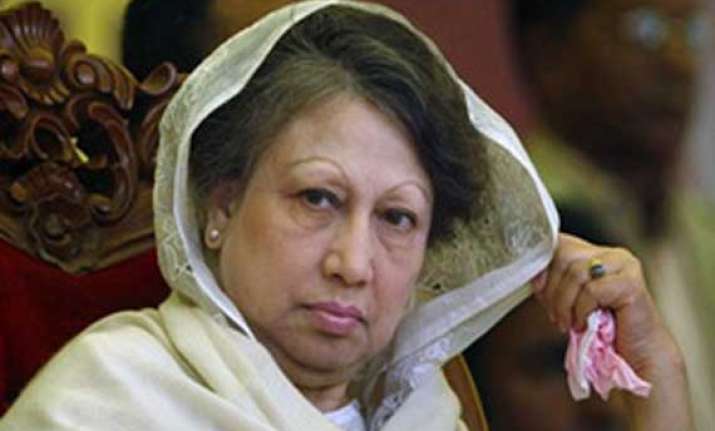 Dhaka: A Bangladeshi court today rejected a libel suit filed against former premier Khaleda Zia on charges of "distorting the history" by claiming that her late husband Ziaur Rahman was the nation's first president.  
Dhaka's Chief Metropolitan Magistrate Shamsul Arefin said the petition against Zia, the chairperson of the main opposition Bangladesh Nationalist Party (BNP), lacked substantial elements and could not therefore be accepted as a case.
On March 27 at a discussion on the Independence Day, 68-year-old Zia had said that her husband was the first president of the country and the proclaimer of the independence from Pakistan.
Complainant AB Siddique, who heads a pro-Awami League 'Jananetri Parishad', alleged that Zia's statement "intended to distort the history and defame Bangladesh's founder Bangabandhu Sheikh Mujibur Rahman before the international community".
Siddique had also sought an arrest warrant against Zia, the archrival of Prime Minister Sheikh Hasina and daughter of Mujibur Rahman.