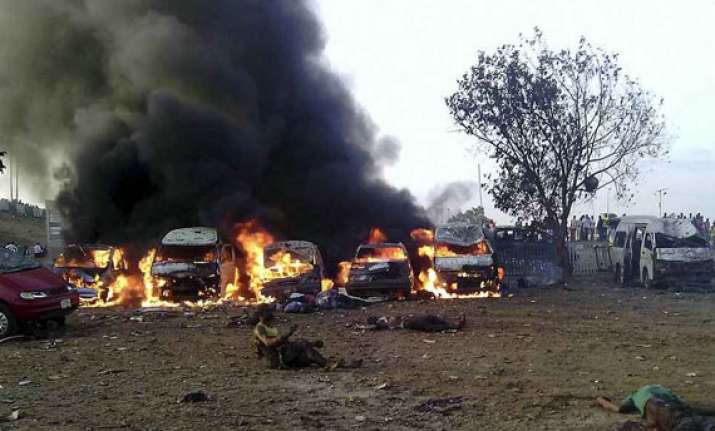 Abuja: A massive explosion ripped through a bus station during the morning rush hour in Nigeria's capital on Monday, killing at least 72 people and wounding 164.
It was the bloodiest attack that has ever hit Abuja.
One official said he believed the bomb was buried in the earth, while the emergency management agency said the explosives were apparently hidden in a vehicle.
The explosion was very powerful, leaving a crater 4 feet deep (1.2 metres) in the ground at Nyanya Motor Park, about 16 kilometres (10 miles) from the city centre.
"I thought it was a fuel tanker that exploded but later realised it was a bomb," said one local resident.
Police officials said the blast destroyed 16 luxury buses and 24 minibuses and cars.
There was no immediate claim of responsibility for Monday's bombing, but President Goodluck Jonathan blamed militant Islamist group, Boko Haram.