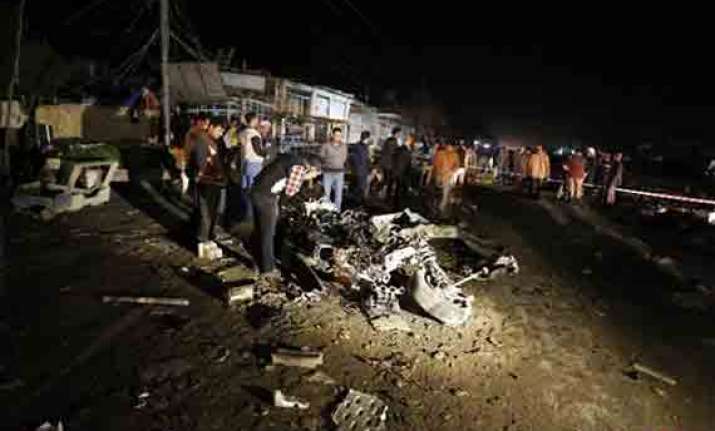 Baghdad: A triple bombing struck the funeral of the son of an anti-al-Qaida tribal leader northeast of Baghdad on Sunday, one of several attacks across the country that left 14 people dead, Iraqi officials said.
The blasts hit a gathering of mourners in Wajihiya, some 80 kilometers (45 miles) from the capital, killing 11 and wounding 45.
The funeral was for a local Sunni tribal sheik's son who died a day earlier.
Police said the father was a member of Sahwa, which had joined forces with U.S. troops at the height of the Iraq war to fight al-Qaida.
Iraqi troops and Sahwa fighters have been a favorite target for Sunni insurgents, who consider them to be traitors. It was not clear how the son died.
Two policemen were killed and three others were wounded when a roadside bomb hit their patrol in Baghdad's western suburbs of Abu Ghraib, said police and hospital officials.