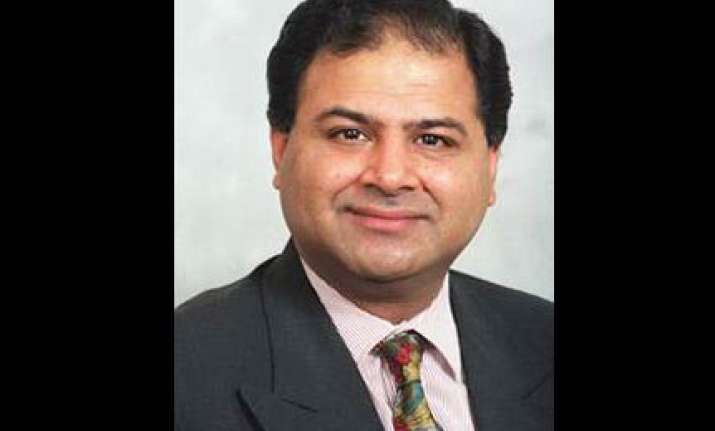 Britain's Labour Party MP Ashok Kumar was found dead on Monday morning at his home in Middlesborough, a spokesman said. It was described as a "sudden accidental death", reports The Daily Telegraph.
53-year-old Dr Kumar  represented Middlesbrough South and East Cleveland.
A spokesman for Cleveland Police said: "Police were called to an address on Canberra Road, Marton, in Middlesbrough, at 12.30pm today, Monday 15th March.
"Officers entered the property and found the body of a man in his 50s. He was pronounced dead at the scene by paramedics. At this stage it is too early to say whether the death is being treated as suspicious and inquiries are ongoing."
Fellow Labour MP Sir Stuart Bell, whose Middlesborough constituency neighboured Dr Kumar's, said: "The death of Ashok Kumar at so young an age is tragic.
"He has been for many years a fine parliamentarian and good constituency MP. He built up his parliamentary majority and had every expectation of being returned to the House at the forthcoming election. He will be mourned by his many friends and colleagues. He leaves behind an untarnished reputation."
Announcing the MP's death to the Commons, Speaker John Bercow said: "Ashok was a most assiduous Member, much respected by the House and by professional background a very fine chemical engineer. I am sure members on all sides of the House will join me in mourning the loss of a colleague and extending our sympathy to the honourable member's family and friends."
A statement issued by the MP's office said: "It is with great regret that we learned this morning that Ashok has passed away. He was found at home. His family have been informed. We all mourn our loss and all our thoughts are solely with his family at this tragic time. Ashok was a fine politician who served his constituency and his constituents with diligence and unswerving commitment. He was a natural fighter and a community leader. He first won his seat in 1991 in a by-election, only to narrowly lose it in the 1992 general election. Undaunted, he stood again and in 1997 regained the seat and successful defended it in following contests."
Dr Kumar was a Commons aide to Environment Secretary Hilary Benn, who said: "I am deeply shocked and saddened by this news. It is very hard to believe that Ashok is no longer with us. Ashok was a pioneer, a doughty fighter for his constituents and a Labour man through and through who cared deeply for others. He was also fearless in pursuit of what he saw as right. I came to value his friendship, his loyalty and his sense of fun over the many years we worked together. It is why he will be greatly missed by so many of us."