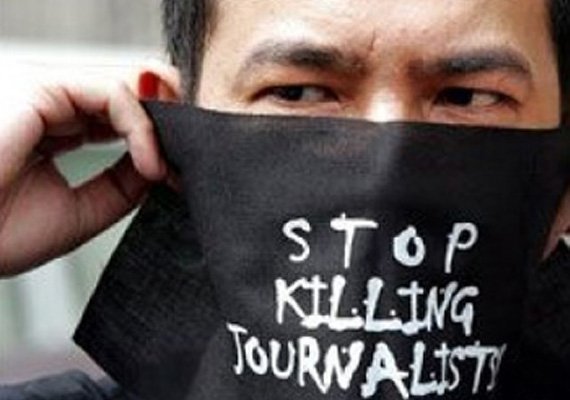 Pristina: A Kosovo journalist was stabbed at his desk on Monday by a man apparently unhappy with the way he had been portrayed in a report, police said.
Milot Hasimja was attacked at the private Klan Kosova television headquarters in Pristina, a police spokesman said. "The attacker was immediately arrested," spokesman Baki Kelani added.
The channel's editor-in-chief Gazmend Syla told reporters that the journalist was at his desk when the attacker entered his office and stabbed him in the neck.
Local media reported that the attacker was allowed to enter the office after he had asked to talk to Hasimja, apparently unhappy with a feature the journalist did on him. Hasimja was hospitalised with three stab wounds but his life is not in danger, a hospital said.
Prime Minister Hashim Thaci, the Kosovo journalists' association and the Organisation for Security and Cooperation in Europe (OSCE) strongly condemned the attack.
"Such acts are unacceptable and intolerable since they seriously jeopardise freedom of expression and opinion. One of the most precious values of society and the state that we are building," a statement from Thaci's office said.
The journalists' association stressed that "attacks against journalists are disturbing and should not be tolerated".
The head of the OSCE mission in Kosovo said he was "shocked and appalled" by the attack on Hasimja. "Journalists should be free and safe to conduct their work and today's attack is absolutely unacceptable," Jean-Claude Schlumberger said in a statement.
He urged the authorities to swiftly resolve the case.
Kosovo journalists are often exposed to threats. Last month, Visar Duriqi, a journalist specialising in political Islam, received numerous death threats for repeatedly drawing attention to the rise of Muslim extremism.