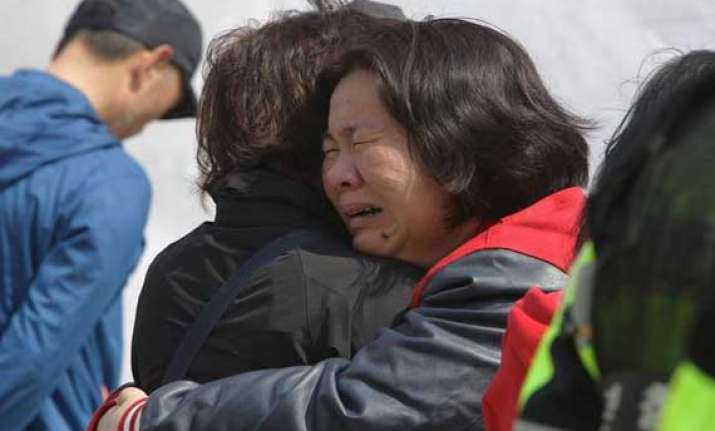 Seoul: The death toll in the South Korean ferry sinking disaster rose to 159 Thursday morning as search operations were underway amid favorable climatic conditions.
The ninth day into search, 159 people have been confirmed dead, leaving 143 others still missing. The number of the rescued has been unchanged at 174, Xinhua reported.
The death toll has been growing faster as search operations were aided by favorable weather conditions.
Waters around Jindo Island, off which the 6,825-tonne ferry Sewol capsized and sank April 16, are famous as the country's second-fastest currents. The tidal currents turned slower since Monday.
On Wednesday alone, 38 bodies were discovered from the submerged vessel, with 36 people being found Tuesday and 28 others retrieved Monday.
Hundreds of divers will devote themselves Thursday to searching bodies, or possible survivors, inside the vessel as the tidal currents were forecast to become faster from Friday. It was expected to rain from Saturday.
Hundreds of coast guard, navy and private divers will make all-out efforts to search inside passenger cabins on the fourth floor of the five-story ferry where other missing victims are believed to be trapped.
More than 210 rescue ships and 34 airplanes will scour the waters near the sunken ferry.