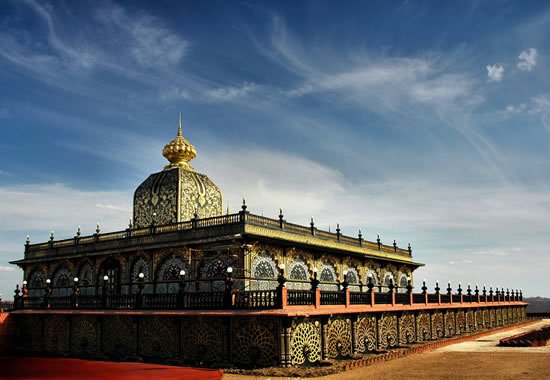 New Delhi: New Vrindaban serves as an intentional living commune for Hare Krishna followers.

It is an unincorporated community and ISKCON (Hare Krishna) intentional community located in Marshall County near Moundsville, West Virginia.

The town consists of  several building complexes, homes, apartment buildings, and businesses including the Sri Sri Radha Vrindaban Chandra Temple (RVC Temple) and the Palace of Gold.

New Vrindaban was home to almost 400 permanent community members of all ages, though current population estimates measure only 100 residents.