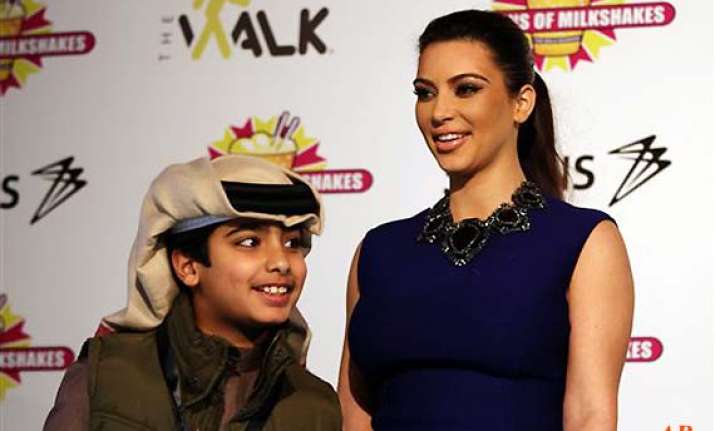 Bahrain, Dec 3: Reality television superstar Kim Kardashian took Bahrain by storm on Saturday  as hundreds of screaming fans waited hours to meet her.
The "Keeping Up with the Kardashians" star visited the country for the first time to officially open the new Millions of Milkshakes franchise at The Walk Bahrain, in association with Sevens Holding SPC.
She arrived in Bahrain after visiting Kuwait earlier this week for a similar launch party and was taken on a sightseeing tour across the country.
Just hours after reality TV star Kim Kardashian gushed about her impressions of Bahrain, riot police fired tear gas to disperse more than 50 hardline Islamic protesters denouncing her presence in the Gulf kingdom.