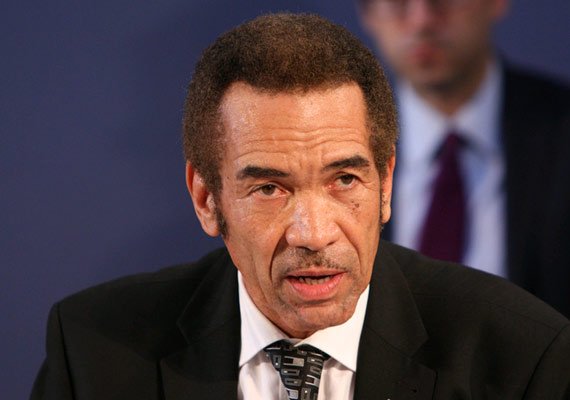 Gaborone: Botswana's Seretse Khama Ian Khama was sworn in at parliament Tuesday to begin his second consecutive term as Botswana President.
Speaking at the inauguration, Khama said he and the newly elected members of parliament and the local councils have the responsibility to provide direction and to lead by example by putting the nation's interests first, Xinhua reported.
Khama said his government would put job creation, food security, expanded land and housing ownership, access to quality education, economic empowerment and the eradication of poverty as governing priorities to move Botswana forward.
Botswana's people cast their ballots Friday to choose the 57 members of the National Assembly and 490 councillors for local governments.
Khama was re-elected as the president after his party, the Botswana Democratic Party (BDP), won the majority of the parliament seats.
Born in 1953, Ian Khama is the elder son of Botswana's founding president Seretse Khama. He succeeded Festus Mogae as president in 2008 after the latter's retirement. He was elected as president the following year.
The BDP has been in power since the African nation's independence in 1966 and its election victory this year was widely expected.