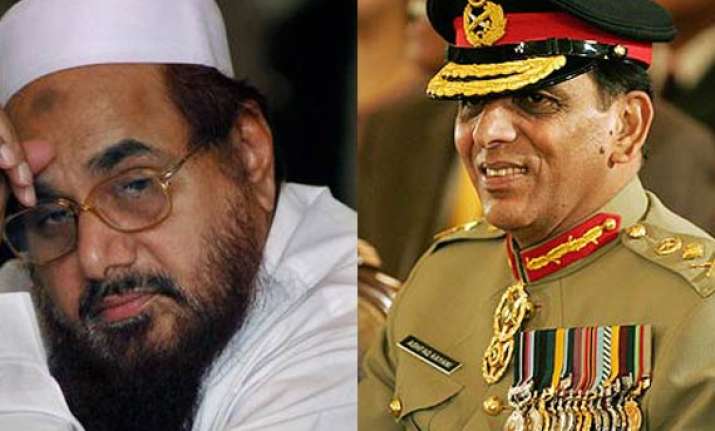 Washington, Nov 23: Pakistan Army Chief General Ashfaq Pervez Kayani refused an American request to confiscate the cell phone of jailed LeT commander Zaki-ur-Rehman Lakhvi being used to direct the group's operation from the Rawalpindi jail, reflecting connection between the country's powerful military and the terrorist outfit.

"Kayani rejected a US request that authorities take away the cell phone Lakhvi was using in jail, according to the memo to Secretary of State Hillary Clinton and the National Security Council," said the investigative news report which was telecast by PBS's Frontline and posted on the website of ProPublica yesterday.

As a result of this Lakhvi continues to direct the LeT operations unhindered from the safe confines of a jail in Rawalpindi.

According to the PBS/ProPublica joint investigation, during a meeting overseas last summer, a senior US official and Kayani, the chief of Pakistan's armed forces, discussed a threat that has strained the troubled US-Pakistani relationship since the 2008 Mumbai attacks blamed on the Lashkar-i-Taiba militant group.

The senior US official expressed concern that Lakhvi, a terrorist chief arrested for the brutal attacks in India, was still directing Lashkar operations while in custody, according to a US government memo viewed by ProPublica. 

Kayani responded that Pakistan's spy agency, the Inter-Services Intelligence Directorate (ISI), had told prison authorities to better control Lakhvi's access to the outside world, the memo said.