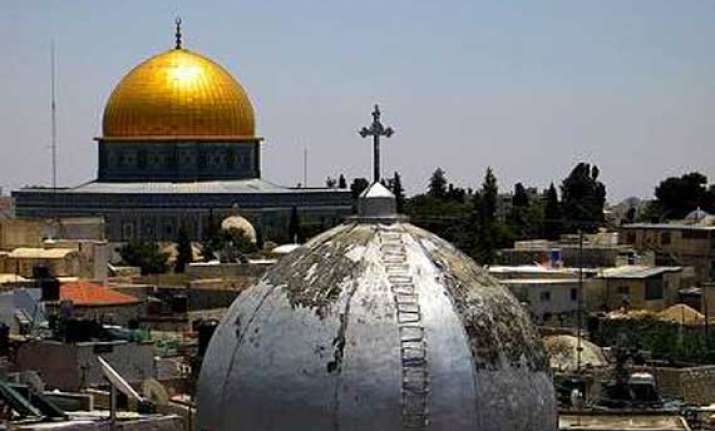 Amman: Jordan will take all necessary measures to defend Jerusalem's al-Aqsa Mosque and other Islamic and Christian holy sites in the city, the Jordanian government said Monday
The statement came through Jordanian Minister for Media Affairs Mohammad Momani, a day after Palestinian protesters clashed with Israeli security at the mosque, state-run media reported.
The Kingdom is exerting "intensified diplomatic efforts," Xinhua quoted the minister as saying while stressing Jordan was communicating with Palestinian leaders to solve the growing tensions over the controversial site, known to Muslims as the "Noble Sanctuary" and to Jews as the "Temple Mount".
Though the site is located in Jerusalem, Jordan oversees the al- Aqsa mosque and all other Muslim and Christian religious sites in East Jerusalem, which the Palestinians want as the capital of their future state.
Momani called on the international community to exert efforts to protect "the identity" of Jerusalem and halt any "Israeli violations" against al-Aqsa Mosque amidst repeated attempts by radical Jewish settlers to storm and break into the area.
The minister added during the clashes dozens of Israeli soldiers tried to destroy several windows and doors of the mosque and fire tear gas bombs towards worshippers, resulting in serious injuries to many of the worshippers.
Controversies over the al-Aqsa compound have sparked violent clashes in the past. A visit to the compound by Israeli leader Ariel Sharon in 2000 was widely seen as a trigger for the second Palestinian Intifada, or uprising, which engulfed Israel and the Palestinian territories in bloody and deadly and violence for years.