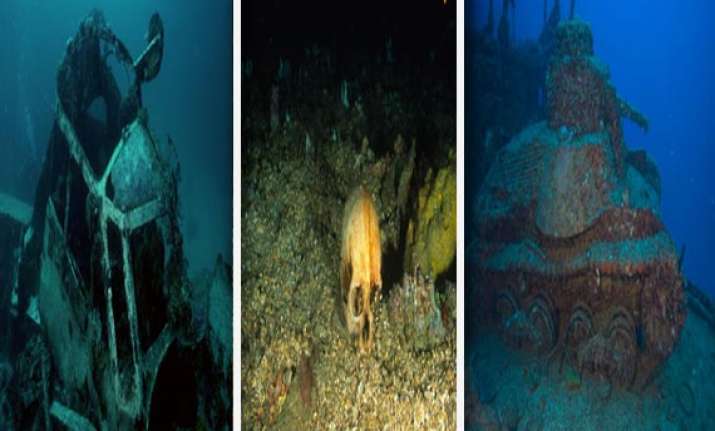 New Delhi: It may look like a tropical paradise, but this stunning lagoon masks a dark secret... under the clear blue waters lies the biggest graveyard of ships in the world. 
In the Second World War Chuuk Lagoon was Japan's main base in the South Pacific, but in 1944, American forces launched an attack and over a two day bombardment more than 60 warships ended up on the floor of the lagoon.
Truk Lagoon in Micronesia is home to a spectacular wealth of sunken military treasures, courtesy of Operation Hailstone.
Nearly 70 years later, the lagoon has become a major tourist destination. Divers can explore what is now a legally-protected underwater museum.  
Disturbing or removing any of the underwater relics can draw fines and possible jail time, according to Pacific Wrecks, a non-profit dedicated to preserving the area's history.
And if the prospect of swimming through coral-coated sunken submarines doesn't get your adrenaline pumping, there's also this tidbit, via Pacific Wrecks.
Photos of the lagoon and some of its wreckage: