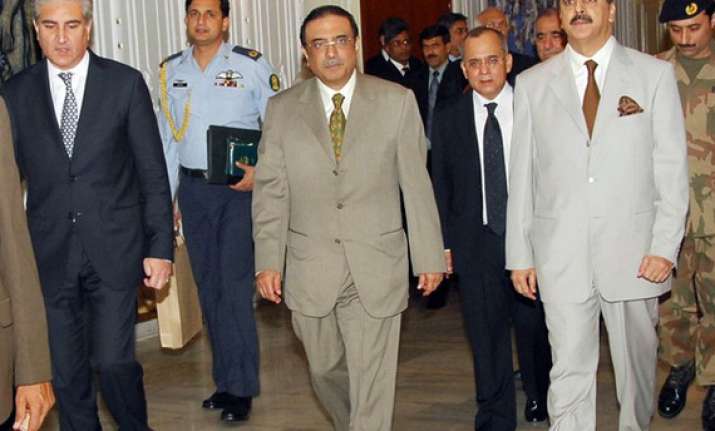 Islamabad, Jan 20: Prime Minister Yousuf Raza Gilani's demeanour and remarks during his appearance in the Supreme Court was lauded today by the Pakistani media, but it said the question of reopening graft cases against the President will continue to haunt the government. 

The Express Tribune, in its editorial titled "The PM's day", said, "While many had expected - or even hoped for - fireworks in the court and a showdown of some kind, this did not happen."

However, it noted that the apex court had raised the point that the President Asif Ali Zardari "needs to seek immunity, which is not available to him automatically", and Gilani and his lawyer Aitzaz Ahsan would need to examine this matter over the coming days.

The media noted that the proceedings were devoid of any confrontation or grand-standing despite all the hype that had been created about the event.

The premier was served a notice for contempt of court on Monday for failing to act on the court's orders to reopen cases of alleged money laundering against Zardari in Switzerland.

He explained to the court yesterday that his government was unable to act in the matter as the President enjoyed immunity from prosecution within the country and abroad.

In an editorial titled "Some respite", the influential Dawn newspaper noted the judiciary and government had "once again avoided a fiery denouement".

"After a week of speculation and build-up, both sides acted responsibly and with grace yesterday. There was no grand-standing or playing to the gallery and most of the proceedings were in keeping with the respect that should be accorded to them," it said.

The headline in the newspaper said "PM bows before law, soothes nerves", while The Express Tribune's report was headlined: "Gilani's contempt hinges on Zardari's immunity".