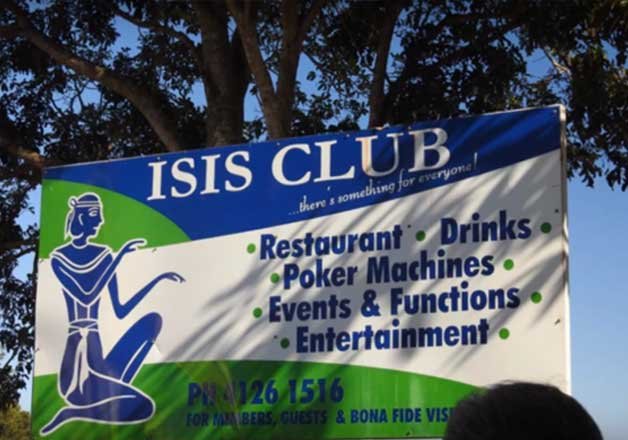 New Delhi: Imagine living in 'ISIS' where you can grab a beer, play bets, speak whatever you want, wear bikini and do anything that a modern 20th century developed society allows. Before you say it is impossible, you haven't heard of a town called Isis Shire in Australia.
Thousands of kilometres away from Islamic State of Iraq and Syria or ISIS, people of this small town in Queensland State of Australia are living their life at full extent.
In this town of roughly 6,000 people, many shops and businesses are named after the town itself. Outside the pharmacy, hardware store, Golf Club and even the high school, the name ISIS is displayed out in bold letters.
Despite the atrocities of Islamic State and the bad name it brings to 'ISIS', the strong willed people of the city have refused to change the name of the town and say it is the terrorists who should change.
'Once you start giving in or changing your ways because of those terrorist type activities, then they win and you lose and that's the aim of the game with those people,' Daily Mail quoted former mayor Bill Trevor as saying.
Businesses have not been financially hurt but the coincidence is not lost on others.
When the Isis District Rugby League Football club team Isis Devils went to play Bundaberg Rugby League Grand Final in 2014, Australian Broadcasting Corporation and the League demanded the name to be changed. However, the town didn't budge and the team went on to play in the finals.
Since the rise of Islamic State which is mostly referred by its acronym ISIS, the name Isis has become a sort of curse for many.
The origin of name Isis comes from goddess of Ancient Egyptian pantheon. A popular goddess among Egyptians approximately 5,000 years ago, she was worshipped "as the ideal of motherhood, as a deity who cared for the plight of others, as one who would watch over travellers, and who was 'Great of Magic', being able to bring life to the dead."
A popular girls' name in many country, Isis is now considered as something unholy and against everything the goddess Isis stood for.
Many by the name of Isis have even faced backlashes, abuses and trolls. Recently, a Melbourne mother faced abuses online when she made a plea to reclaim the "beautiful" name from the terrorist group.
Her post, "Let's spread pictures of beautiful Isis and ask people to please call those bad guys 'Daesh'. C'mon now! Nb: Don't just like, share!!" sparked some hateful comments which she termed as "stupid and ignorant".