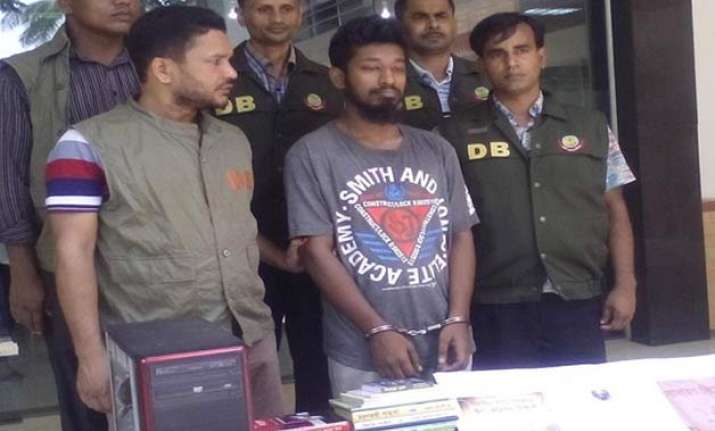 Dhaka: A suspected Islamic State recruiter has been arrested here by Bangladeshi police, the third operative belonging to the dreaded terror group to be held in the country within a week.
"The members of our detective branch arrested him last night raiding a house at Baridhara area (in Dhaka) acting on a secret tip off," an official of the Dhaka metropolitan police told PTI.
Abdullah Al Ghalib, who was arrested by police, appeared to be in his early 30s and was believed to be a trained recruiter of the outfit.
Over 40 so-called Jihadi books, four computer hard disks, two portable disk drives and a passport was also seized from his house during the raid.
During primary interrogation, Ghalib admitted that he was also an active assistant coordinator of the recently banned Ansarullah Bangla Team and a member of Hizb ut-Tahrir, media reports said.
Security officials are yet to detail Islamic State (IS) operations in Bangladesh but Ghalib's arrest comes six days after the detective branch said they arrested two suspected agents of the terror group here.
In September last year, police said they had arrested a British man on suspicion that he was trying to recruit people for IS.
The alleged IS recruiter had spent time in Syria and previously belonged to militant group al-Nusra Front, they had said.
Earlier this week, Bangladesh banned Islamist outfit Ansarullah Bangla Team under the Anti-terrorism Act. The group is believed to be behind the gruesome hacking deaths of three secular bloggers in recent months.