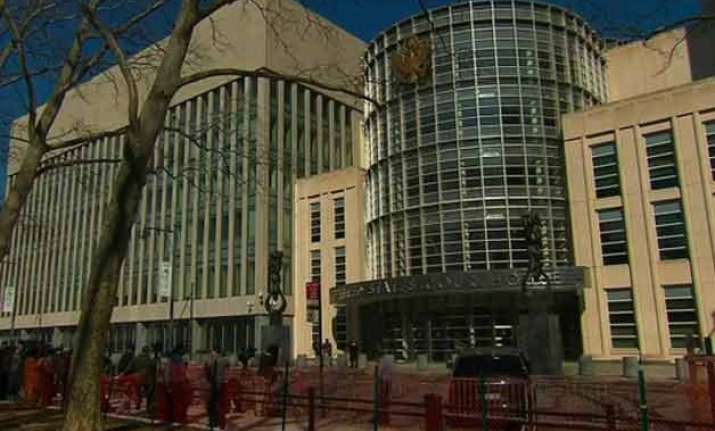 New York: Two American women, influenced by the dreaded terror group ISIS, were arrested for plotting terror strikes on US soil using "weapons of mass destruction", with authorities saying the duo conspired to construct car and pressure cooker bombs.  
Noelle Velentzas, 28, and Asia Siddiqui, 31, both US citizens and former roommates in a Queens apartment here were charged with conspiracy to use weapons of mass destruction against persons or property in the United States.  The two are scheduled to appear later today before US Magistrate Judge Viktor Pohorelsky of the Eastern District of New York. The two face a maximum sentence of life imprisonment if convicted.
The complaint against them said that since August 2014, the women allegedly plotted to construct an explosive device for use in a terrorist attack on American soil.  In their self-proclaimed effort to "make history", they researched and acquired some of the components of a car bomb, like the one used in the 1993 World Trade Center bombing; a fertilizer bomb, like the one used in the 1995 bombing of the federal building in Oklahoma City; and a pressure cooker bomb, like the one used in the 2013 Boston Marathon bombing.  The investigation recently revealed that the defendants possessed propane gas tanks together with instructions from an online jihadist publication for transforming propane tanks into explosive devices.
During meetings with an undercover federal agent, Siddiqui said that Velentzas "has been obsessed with pressure cookers since the Boston Marathon attacks in 2013 and often makes comments about pressure cookers." The women repeatedly expressed their support for violent jihad and in about 2009, Siddiqui published a poem in a magazine published by al-Qaeda in the Arabian Peninsula that exhorted readers to wage jihad and declared that there is "(no) excuse to sit back and wait - for the skies rain martyrdom."
"We are committed to doing everything in our ability to detect, disrupt and deter attacks by homegrown violent extremists," US Attorney Loretta Lynch of the Eastern District of New York said.
"As alleged, the defendants in this case carefully studied how to construct an explosive device to launch an attack on the homeland. We remain firm in our resolve to hold accountable anyone who would seek to terrorize the American people, whether by traveling abroad to commit attacks overseas or by plotting here at home," the attorney said.