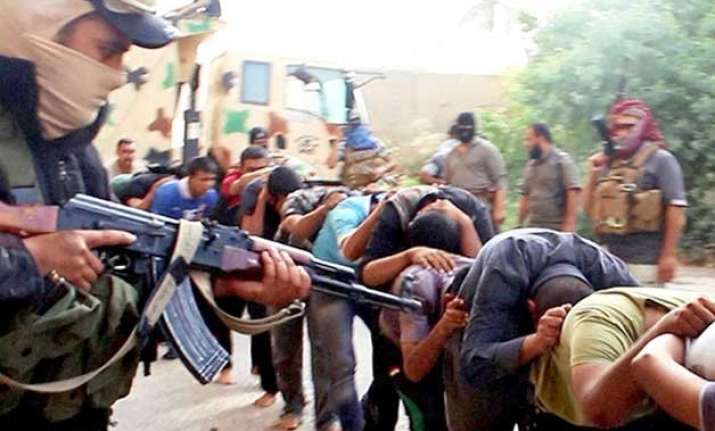 Islamabad: The Islamic State militant group has announced its expansion in Af-Pak region and in parts of India with appointing former Tehrik-e-Taliban Pakistan (TTP) terrorist Hafiz Saeed Khan, 42, as the 'wali' or governor of Khurasan -- a historic name used by militants for an area covering Afghanistan, Pakistan and parts of India.
In a video posted online, IS leader Abu Muhammad Al-Adni confirmed the name of former Talibani leader as the chief of the Khurasan.
With this appointment, the terrorist outfit is aiming to extend its influence into South Asia and also challenging al-Qaeda leadership.
The announcement could threaten the supremacy of al-Qaeda in the border region of Pakistan and Afghanistan where its chief Aiyman al-Zawahiri and Afghan Taliban chief Mullah Omar are believed to be hiding.
Taliban is an umbrella movement linked to al-Qaeda headed by Egyptian militant Zawahiri.
Saeed appeared in a video ten days ago to announce his defection from Taliban. He belongs to Orakzai Agency and has served as head of the Taliban Orakzai tribal region.
Several former al-Qaeda and TTP militants have abandoned their outfits to join the dreaded terrorist group IS.
Former TTP spokesperson Shahidullah Shahid, Kurram Agency chief Daulat Khan, Khyber Agency chief Fateh Gul Zaman, Peshawar chief Mufti Hassan and Hangu chief Khalid Mansoor have also joined IS.
ISIS is an al-Qaeda splinter group and it has seized hundreds of square miles in Iraq and Syria, declaring an Islamic Caliphate. Al-Qaeda has distanced itself from the group, chiding it for its lack of teamwork in its aggressive, brutal expansion.