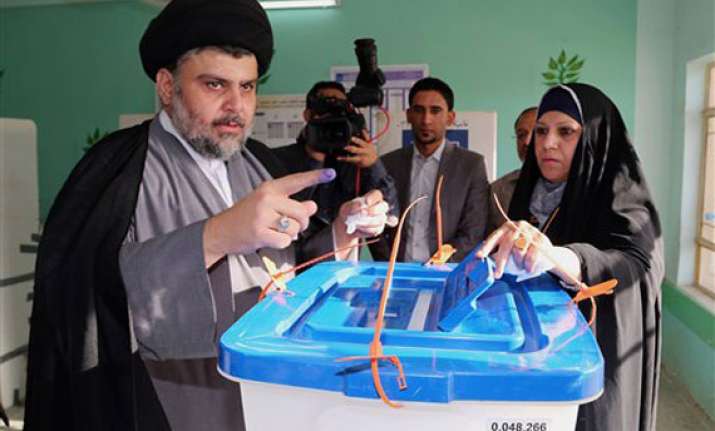 Baghdad: Iraqis braved the threat of bombs and attacks to vote today in key elections for a new parliament amid a massive security operation as the country slides deeper into sectarian strife.
Hundreds of thousands of troops and police fanned out to protect the first nationwide balloting since the 2011 American pullout. Scattered attacks still took place north of Baghdad, killing at least five people, including two women, and wounding 16.
Baghdad looked like a deserted city, with police and soldiers manning checkpoints roughly 500 meters apart and pickup trucks mounted with machine-guns roaming streets that were otherwise devoid of the usual traffic jams.  Stores were closed, and many voters had to walk for kilometers to the polls after authorities banned civilian vehicles to prevent car bombs. Others demanded a lift from army or police checkpoints.
Prime Minister Nouri al-Maliki, who has held power for eight years, faces growing criticism over government corruption and persistent bloodshed as sectarian tensions threaten to push Iraq back toward the brink of civil war.  The 63-year-old Shiite leader's State of Law party was widely expected to win the most seats in the 328-member parliament but to fall short of a majority, according to analyst predictions.