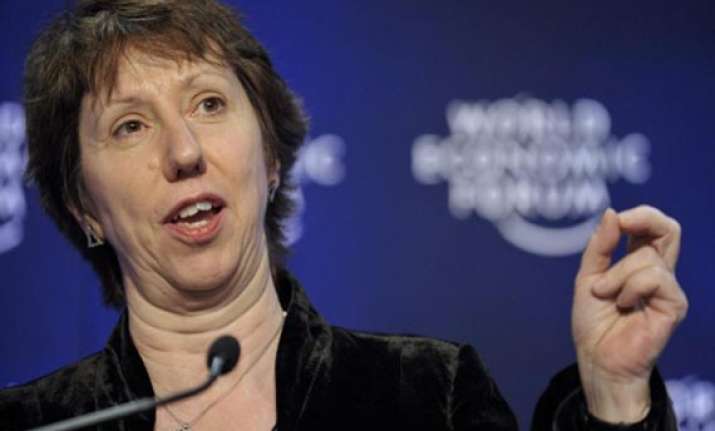 Geneva : Complicated talks on Iranian nuclear programme are getting into a "a serious phase", a spokesperson for European Union foreign policy chief Catherine Ashton said Thursday.
"Concrete progress" is hoped from ongoing talks between the P5Ư (Britain, China, France, Russia, US plus Germany) and Iran, said Michael Mann, Ashton's spokesperson, told a press conference.
The official reiterated that the goal was to achieve the assurance from the Iranians for international community of the purely peaceful nature of their nuclear programme.
"We can achieve that if there is engagement from the Iranian side, and we can have an agreement at the end of the negotiating process that is fully verifiable," he said.